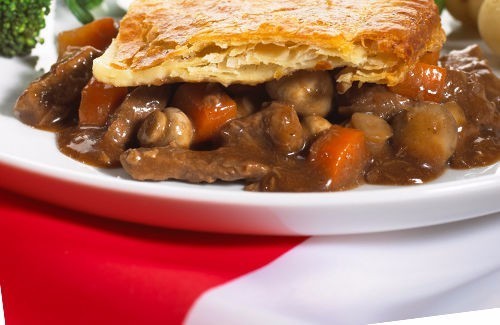 Every Wednesday is our infamous pie night! Each week we serve:
Steak & ?

Chicken & ?

Vegetarian & ?
From Steak and ale and chicken and mushroom, to Moody blue and chicken and chorizo, we always offer a twist on these 3 pie choices!
all served with vegetables, gravy and a choice of chips, mash or new potatoes.
All for just £8.50.